About Us
Leading edge pathology conducted by a dedicated team of highly trained, skilled and specialised scientists
About Us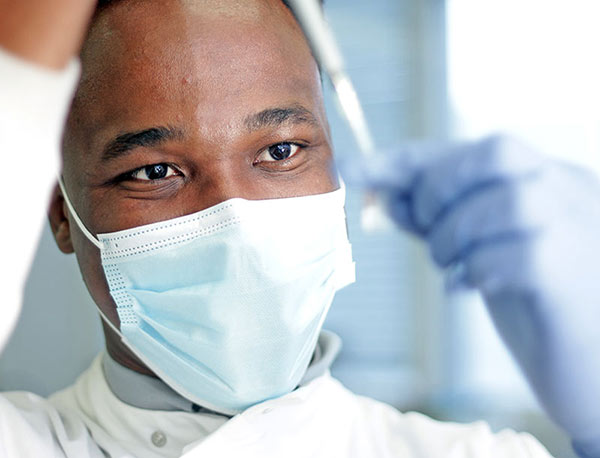 Sheffield Laboratory Medicine underpins almost every aspect of patient care, from diagnostic testing and treatment advice to using cutting-edge genetic technologies and preventing disease.
We conduct over 14 million tests a year in the UK. We provide a vast array of laboratory tests to NHS and private patients across primary, secondary and tertiary care. Through our state of the art technology and highly trained, skilled and specialised scientific staff, our laboratories are some of the largest and busiest in the UK. All of our services where appropriate are UKAS accredited to international standards. We pride ourselves in delivering the most technologically advanced and accurate test results within a rapid timeframe.
Our repertoire of tests is spread across a number of specialist services including Cellular Pathology, Microbiology, Virology, Clinical Chemistry (including Toxicology), Immunology (including Proteins) and Haematology encompassing Blood Transfusion and Coagulation.
Our Coagulation department is a Haemophilia Reference Centre is designated as an International Haemophilia Training Centre. We respond to 4 million urgent requests e.g. supporting essential emergency care pathways. Our Clinical Chemistry service hosts one of the 3 Gestational Trophoblastic Disease Services in the UK and Immunology hosts one of the 2 national Protein Reference Units. Histopathology incorporates routine and specialist Histology including Neuropathology, Diagnostic Cytology, Oral and Maxillofacial Pathology, Mortuary and Autopsy services. In addition, we also host services such as the UK National External Quality Assessment Service (NEQAS) and North of England Pathology and Screening Education Centre.
The services we provide can be broadly divided into 4 core areas, these being; Diagnostics, Prognostics, Screening and Long Term Condition Management. Sheffield Laboratory Medicine serves its host Trust (Sheffield Teaching Hospitals NHS Foundation Trust) and the wider local area along with primary care in a surrounding population of over 1.5 million plus a significant amount of commercial and clinical trial testing. In addition, we provide specialist and highly specialist services on a national and international level to a large number of external customers.
If you would like to know more about how we can help you, please contact us by telephone on 0114 226 7666 or email us at sth.labmed@nhs.net