Our Vision & Values
Leading edge pathology conducted by a dedicated team of highly trained, skilled and specialised scientists
Our Vision & Values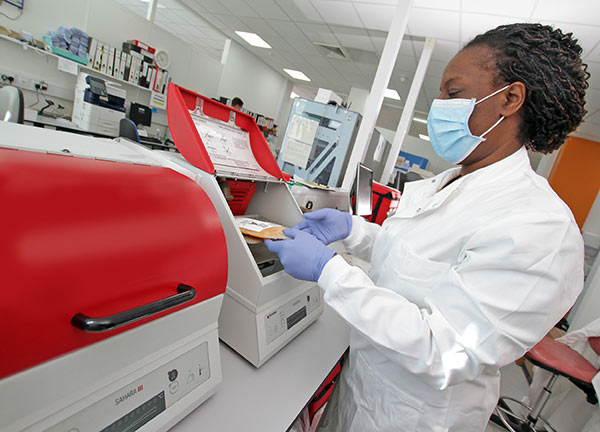 Our vision is to remain a leading provider of high quality laboratory medicine services in the UK. We will continuously deliver high-quality, innovative laboratory medicine solutions. To support and improve patient care, we work tirelessly with clinicians and partners safeguarding the best clinical outcomes, whilst supporting the transformation of healthcare across our local network and beyond.
We will continue to provide sustainable, high quality, innovative, cost effective and affordable laboratory medicine services. Situated in state of the art facilities we will draw on our Teaching Hospital status, and take full advantage of our links with research and education. In doing so, we will make best use of advances in technology to develop patient centred diagnostic, prognostic, screening and long term condition management services.
This commitment to patient care will ensure that we are seen by our service users as a centre of excellence and we continue to attract and maintain a deeply motivated, high quality workforce. We will continue to invest in staff engagement and development as we recognise that our staff are our biggest and best resource.
We are committed to working in partnership with all stakeholders locally, nationally and internationally. Our continued commitment to delivering high quality and highly efficient laboratory medicine services will remain paramount, striving to be the best we can be.
PROUD Values
At Sheffield Teaching Hospitals we are PROUD to make a difference:
Patients First – Ensure that the people we serve are at the heart of what we do
Respectful – Be kind, respectful, fair and value diversity
Ownership – Celebrate our successes, learn continuously and ensure we improve
Unity – Work in partnership with others
Deliver – Be efficient, effective and accountable for our action
If you would like to know more about how we can help you, please contact us by telephone on 0114 226 7666 or email us at sth.labmed@nhs.net