Cytomegalovirus (CMV) PCR
Virology
---
Description
For Information regarding sample types and volumes please follow the Weblink above
---
Indications
Post transplant CMV monitoring. Any situation requiring direct CMV detection.
---
Sample Type
EDTA blood, urine, Throat Swab, Biopsy, CSF, BAL
---
Turnaround Time
Within 2 days
---
Testing Frequency
Daily ( Monday - Saturday )
---
External Notes
Samples in the lab by 1:30pm are usually reported the same day ( weekdays ). Urgent samples should be first discussed with the medical virologist on NGH bleep 2537 esp RHH ones. The responding person ( Virology SpR ) will help explain the best transport method to the NGH lab.
---
Please note: the above information is subject to change and we endeavour to keep this website up to date wherever necessary.
Your contact for this test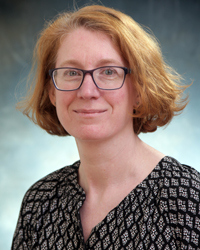 Leeanne Tovey
BSc (Hons) Biomedical Science, MSc Medical Microbiology
Acting Lead Laboratory Manager - Microbiology & Virology
You are enquiring about
Cytomegalovirus (CMV) PCR