Highly Pathogenic Avian Influenza ( HPAI ) ( Avian Flu ) ( H5N1 )
Virology
---
Description
For Information regarding sample types and volumes please follow the Weblink above and then select the "VIROLOGY SAMPLES" link
---
Indications
Fever >38C Or History of fever and Respiratory Symptoms OR Death from unexplained respiratory Illness AND History of travel in 7 days prior to onset to an area affected by avian influenza and close contact with live or dead domestic fowl OR Close contact wilth similar severe respiratory OR Health care worker, part of a cluster of severe unexplained respiratory illness OR Lab worker with potential exposure to H5N1.
---
Sample Type
Thraot swab X2 + Nose Swab X2, Clotted Blood Sample, NPA, BAL
---
Turnaround Time
Within 1 day
---
Testing Frequency
As required
---
External Notes
Refer to Clinical assessment Reference Laboratory will only process samples once a complete clinical risk assessment has been performed : Contact Consultant Clinical Virologist On Call via NGH Swithch board.
---
References
HPA.org.uk
---
See Also
SARS
Test Request Form
---
Please note: the above information is subject to change and we endeavour to keep this website up to date wherever necessary.
Your contact for this test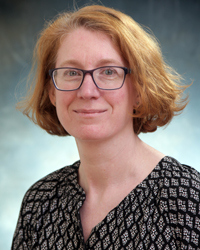 Leeanne Tovey
BSc (Hons) Biomedical Science, MSc Medical Microbiology
Acting Lead Laboratory Manager - Microbiology & Virology
You are enquiring about
Highly Pathogenic Avian Influenza ( HPAI ) ( Avian Flu ) ( H5N1 )