Viral Hepatitis New Hep B referral (ICE)
Virology
---
Description
For Information regarding sample types and volumes please follow the Weblink above and then select the "VIROLOGY SAMPLES" link
---
Indications
Only reserved for patients seen in the specialist HBV outpatient clinics for the very first time.
---
Sample Type
Clotted Blood
---
Reference Range
Not Applicable
---
Turnaround Time
Within 5 days
---
Testing Frequency
Variable
---
External Notes
Includes HBsAg, HBeAg, HBeAb, HBcIgM, HBcTotal Ab, HBsAb and HBV DNA Genotyping is not being currently offered. No such requests will be actioned unless first discussed with a medical virologist or without funding approval. For policy matters regarding genotyping, please contact Dr M Raza.
---
Patient Preparation
Not Applicable
---
Test Request Form
---
Please note: the above information is subject to change and we endeavour to keep this website up to date wherever necessary.
Your contact for this test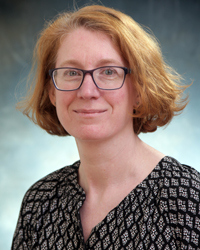 Leeanne Tovey
BSc (Hons) Biomedical Science, MSc Medical Microbiology
Acting Lead Laboratory Manager - Microbiology & Virology
You are enquiring about
Viral Hepatitis New Hep B referral (ICE)